Achari Salad is a perfect accomplishment with the meal. Follow this easy recipe and make your spicy salad with touch of pickles.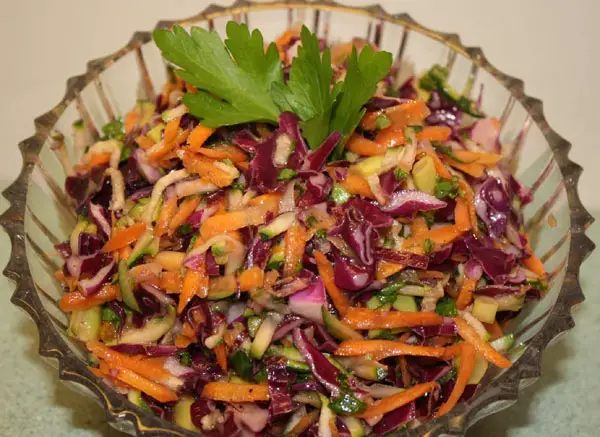 Ingredients
Carrot 1 (sliced)
Cabbage half (shredded)
Beet-root 1 (Julian)
Juice of 1 lemon
Oil 1/2 tsp (optional)
Fresh pickles 1 tsp (chopped)
Salt to taste
Method
Mix all ingredients in a bowl and serve.