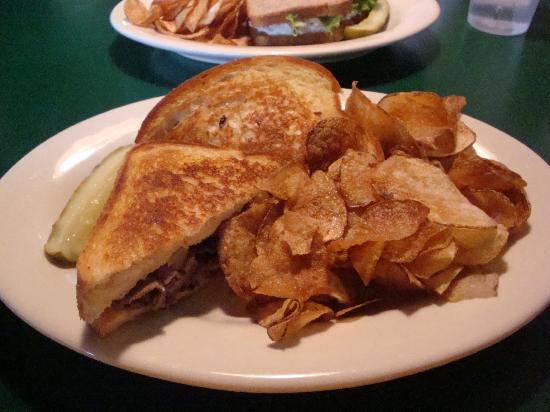 For a tasty twist in your ordinary sandwiches, these are luscious Beef Sandwich recipe that is sure to satisfy and delight you. You can serve these Beef Sandwich in tea time and pack in kids lunch box.
Beef Sandwich
Beef Sandwich
Recipe Type
:
Snack & Nibbles
Author:
Prep time:
Cook time:
Total time:
Ingredients
Beef under cut 300g
Bread slices 4
Oil 2 tbsp
Crushed black pepper ½ tsp
Red chili powder 1/2 tsp
Salt to taste
Lettuce 1 bunch
Mayonnaise ½ cup
Tomato 1
Capsicum 1 (thinly sliced)
Instructions
Cut beef in thin slices. Remove edges of bread, cover and keep aside.
Heat oil and add beef slice, crushed black pepper, red chili powder and salt and cook till water dry and meat tender. (if you have not under cut beef, add water then cover and cook till meat gets soft.)
Place lettuce on bread, then beef slices, spread mayonnaise and sprinkle crushed black pepper.
After that set tomato slices and capsicum on top; cut and serve.