Now you can bake your own burger bun at home by following recipe. This is my tried and tested recipe. You can make around 12 burger bun with this recipe.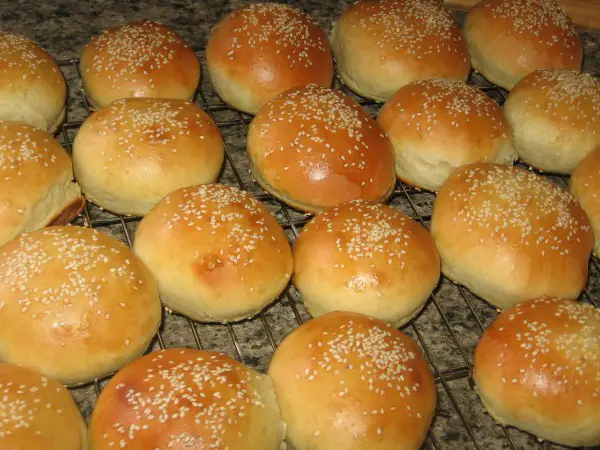 Ingredients
Plain flour ½ kg
Salt 10g
White Butter 20g
Sugar 20g
Yeast 2 tbsp
Egg 2
Warm water to knead
Sesame seeds 1 tbsp
Method
Preheat oven to 200 degree.
Add salt, butter, sugar, yeast and 1 egg in plain flour and mix well.
Add water slowly and kneed.
Now place dough on kitchen counter and rub with palm till form a soft dough and become elastic.
Make small balls out of dough and place on grease baking tray, leave them to rise on room temperature for 10-15 minutes.
Apply egg wash on top and sprinkle sesame.
Bake at 180 degree for 12-15 minutes.
Cool on wire rack then use.