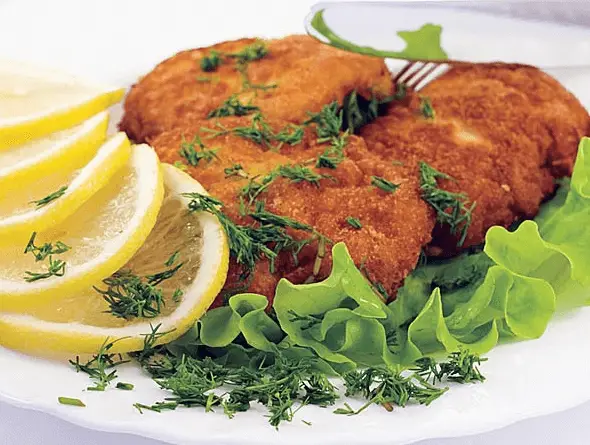 Chicken, cheese, and noodles when all are in one recipe then you can expect a definite delicious taste. Must try this easy recipe this Ramadan. Perfect for every occasion as a side dish.
For other noodles recipes, Spicy Chicken & Vegetables Noodles and Schezwan Chicken Chow Mein are worth trying.
Cheesy Noodle Kababs
Author: Chef Shireen Anwar
Prep time: 15 mins
Cook time: 15 mins
Total time: 30 mins
Serves: 6
Ingredients
Rice noodles ½ packet (boiled)
Chicken boiled and shredded 1 cup
Cheese grated 3 tbsp
Sweet corn ½ cup
Green chilies 2 (finely chopped)
Coriander leaves 2 tbsp (chopped)
Spring Onions 4 tbsp (finely chopped)
French fries sauce 3 tbsp
Salt ½ tsp
Black pepper ½ tsp
Red pepper crushed ½ tsp
Thick white sauce ½ cup
Garam masala powder ½ tsp
For Coating
Bread crumbs 1½ cup (chopped)
Bread crumbs as required for coating
Egg (to coat) 1 beaten
Oil for fry
Instructions
Put all ingredients in a bowl and mix gently.
Shape into kabab, dip in egg, coat bread crumbs and shallow fry in warm oil until brown.
Serve with ketchup.