A really delicious chicken recipe with the taste of honey. Try Chicken and Honey Sauce by Chef Shireen Anwar.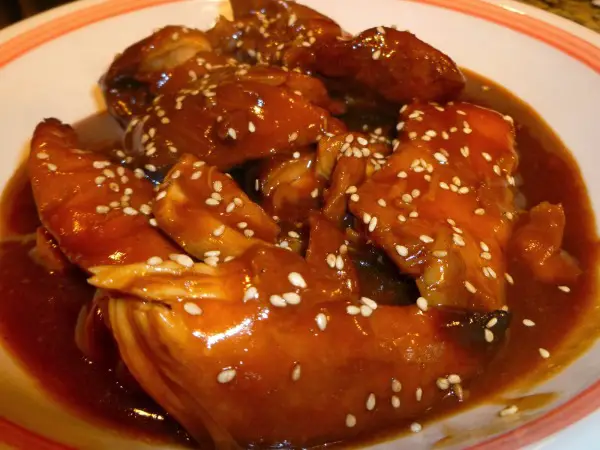 Ingredients
Chicken 1 kg (16 pieces)
Salt 1 tsp heaped
Crushed black pepper 1 tsp
Crushed red pepper 1 tsp
Ketchup ½ cup
Honey 2 tbsp
Chili sauce 2 tbsp
Mustard paste 1 tsp
Oil ¼ cup
Butter 2 ounce
Crushed garlic 1 tsp
Method
Marinate chicken with salt and crushed black pepper and red pepper.
Mix ketchup with honey, chili sauce and mustard, pour over the chicken.
Heat oil and butter in a wok add crushed garlic, fry till golden, add in marinated chicken, cook and
cover on low flame for 20 minutes, serve with dinner rolls.