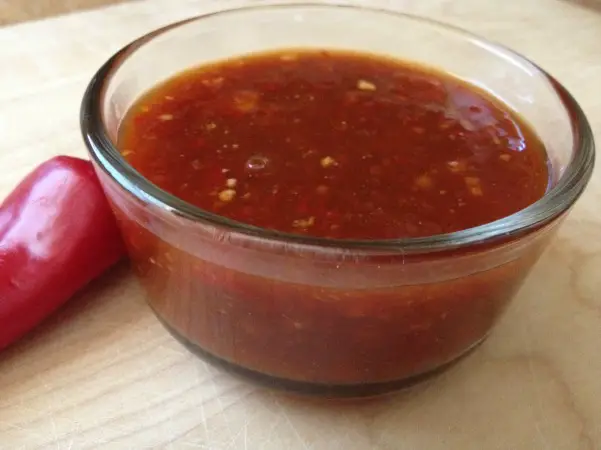 Chili Garlic sauce is a tempting combination of coarsely ground chilies and garlic. The delicious sauce is a great to complement with snacks and fast food.
Ingredients
Whole red chili 25g
Oil ¼ cup
Garlic cloves 10 (chopped)
Tomato ketchup 300ml
Black pepper powder ½ tsp
Salt to taste
Instructions
Boil whole dry chili in one and a half cup water in a pan.
Blend red chili with little water to make a paste.
Add oil in separate pan and saute garlic in it then add ketchup and red chili paste, stir and cook on high flame.
Include black pepper powder and salt, cook to mix all flavor.
Pour in a glass bottle and serve with snack.