When you have short ingredients in hand then this Chocolate Biscuit Cake would be a great choice. It also has a delicious taste that never let you down. Try Chocolate Biscuit Cake recipe by Rida Aftab.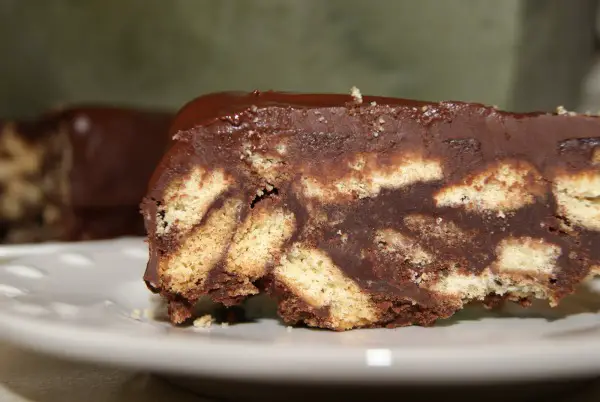 Ingredients
Biscuits 8oz
Soft Butter 4oz
Castor Sugar 1/2 cup
Dark chocolate 4oz
Egg (lightly beaten) 1
Nuts  50 grams
Cherries for garnishing
Topping
Dark chocolate  8oz
White chocolate 1oz
Method
Grease one loaf tin and line a butter paper.
Crush biscuits and set aside.
Add sugar and butter in a bowl and beat well.
Melt dark chocolate in a saucepan and add butter and egg. Now add  crushed biscuits and
nuts. Fold it well. Add the mixture to the greased tin and refrigerate .
Top with white, cherries and dark chocolate.