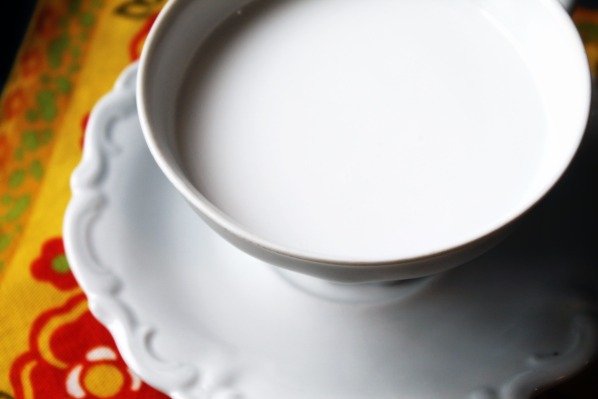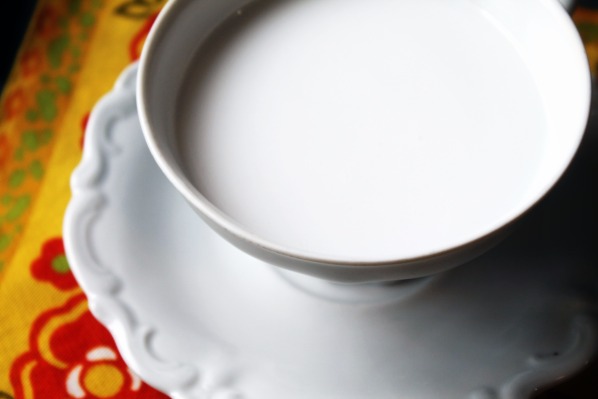 Here is one another easy method for making coconut milk. Now you can make coconut milk more easily either you have fresh coconut or dried coconut.
Previously I shared How to Make Coconut Milk with Fresh Coconut. In this recipe you will learn how you can make coconut milk with dried coconut. You can use dried shredded coconut or dried coconut pieces for making coconut milk.
Make Coconut Milk with Dried Coconut
Ingredients
Dry coconut 1 cup
Hot water 1 cup
Method
Soak coconut in very hot water and let it stand for 15-20 minutes.
Pour it in blender and blend until both are incorporate.
Pour mixture over fine sieve or a colander lined with a cheesecloth or muslin cloth set over a large bowl. Press to remove all milk.
Homemade coconut milk is ready.