Nothing beats a fresh and delicious homemade doughnuts. Follow the doughnuts recipe by Chef Rida Aftab and serve to sweet tooth.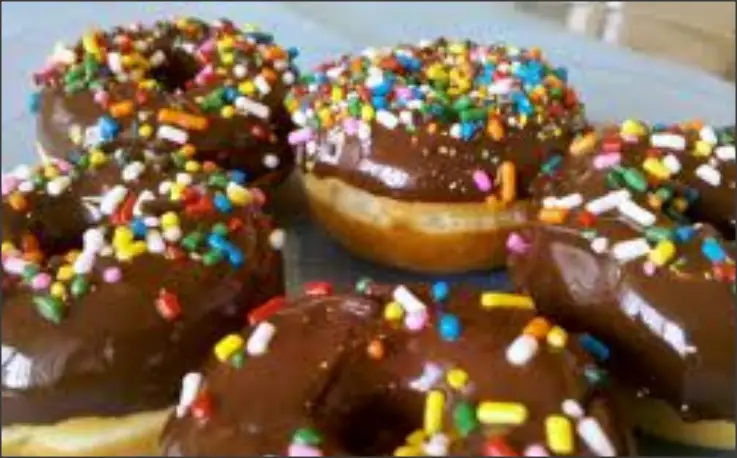 Ingredients
Plain flour 1 ½ cup
Yeast 2 tsp
Sugar (ground) ½ cup
Egg 1
Butter ½ cup
Lukewarm milk to knead
Chocolate 1 cup
Sprinkles for decoration
Oil for frying
Method
In a bowl, add the plain flour, yeast, sugar, egg, butter and sufficient amount of milk.
Kneed all the ingredients together into a smooth dough.
Cover the bowl and leave it aside for half an hour for rising.
Roll the dough about ½ inch thick on a floured surface and cut with a doughnut cutter.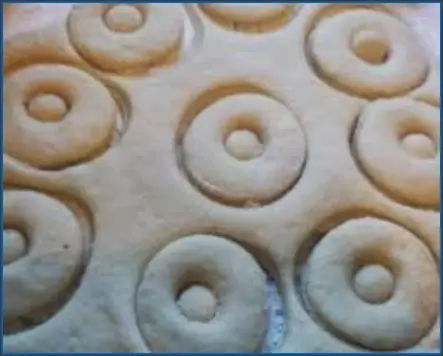 Now in a large pan heat oil and fry the doughnuts until they turn golden brown.
Drain on paper towel.
Put the chocolate into a bowl.
Meanwhile melt chocolate in double boiler by placing the bowl into a half water filled saucepan.
Now dip each doughnut into the melted chocolate from one side.
Dust with icing sugar or sprinkles.