Ice Cream is one of favorite frozen dessert of people and ice cream flavor is the second most likely flavor in world. Find this easy and simple recipe for make Chocolate Ice Cream at home.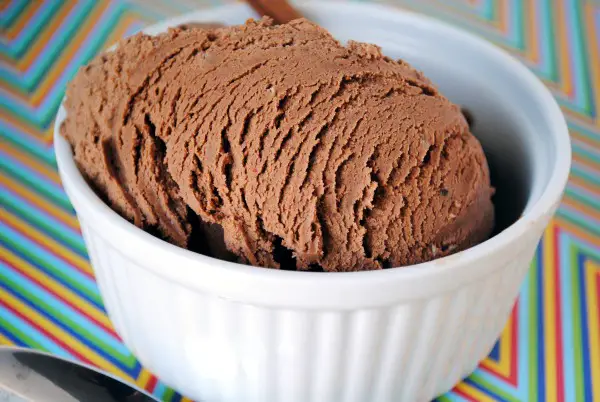 Ingredients
Gelatin powder 1 tbsp


Milk 1/4 cup

Sweetened condensed milk 1 (14 ounce) can
Chocolate syrup 2/3 cup
Thick cream 2 cups
Method
Line a 9×5 inch loaf pan with aluminum foil.

In a pan, sprinkle gelatin powder over milk and let it get foamy.

In a large bowl, stir together condensed milk and chocolate syrup until color is even.

In a separate bowl, whip cream until stiff peaks form. Fold cream into chocolate mixture.

Gently heat the gelatin mixture, let cool and add in ice cream.

Now pour all into prepared pan. Cover and freeze 6 hours, preferably overnight, until firm.