Try Easy Sugar Cookies by Zarnak Sidhwa. A great snack and tea time treat.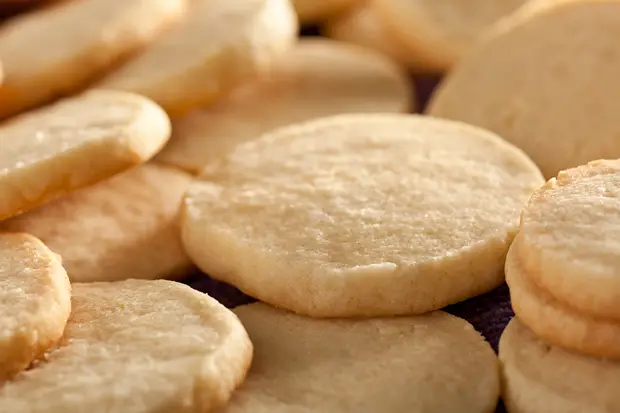 Ingredients
Flour 1-1/3 cups
Baking soda 1/2 tsp
Baking powder 1/4 tsp
Butter (softened) 1/2 cup
Caster sugar 3/4 cup
Egg 1/2
Vanilla essence 1/2 tsp
Method
In a bowl, stir together flour, baking soda, and baking powder.Set aside.
In another bowl, cream together the butter and sugar until smooth. Beat in egg and vanilla.
Gradually fold in the dry ingredients.
Roll rounded teaspoonfuls of dough into balls, and place onto greased cookie sheets.
Bake 8 to 10 minutes at 190 degrees C or until golden. Let stand on cookie sheet two minutes before removing to cool on wire racks.