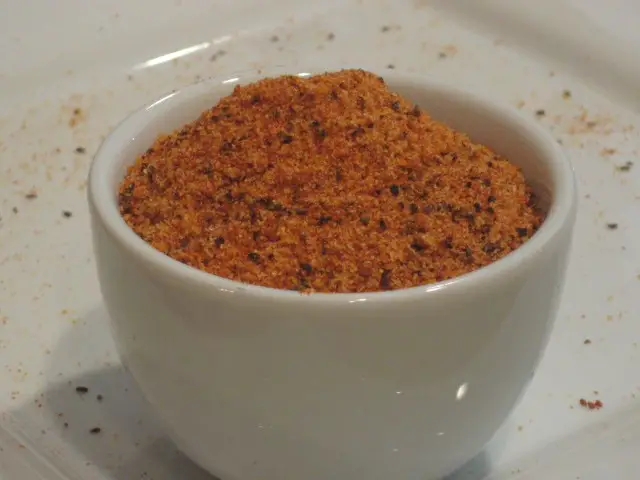 If you are going to buy Fajita Seasoning from market, stop and look around in your kitchen. Might be you can get it in your home. Wondering how? Fajita seasoning is combination of dry spices and you can get them easily in your kitchen cabinet. Follow recipe and prepare homemade Fajita Seasoning and make delicious Fajita Rolls and Fajita Chicken.
Fajita Seasoning Recipe
Ingredients
1 Tbsp chili powder
1 1/2 tsp cumin
1 tsp black pepper
1 tsp salt
1/2 tsp paprika
1/2 tsp dried oregano
1/4 tsp garlic powder
1/4 tsp onion powder
1/4 tsp crushed red pepper (optional)
Method
Mix all of the spices and store in an airtight container.