Gol Gapay is a really mouthwatering street snack in India and Pakistan, this is also known as pani puri. Gol gappe is a combination of sweet and sour tastes.
Gol Gappay are a little tricky to make at home, maybe you cannot make them on the first attempt. But don't be disheartened and try once more and finally, you will succeed.
This is my proven Gol Gapay recipe and I have made it several times; with 1 cup flour, you can make 20-25 gol gapay.
Follow the recipe carefully for a good result.
Step by Step Gol Gappe Recipe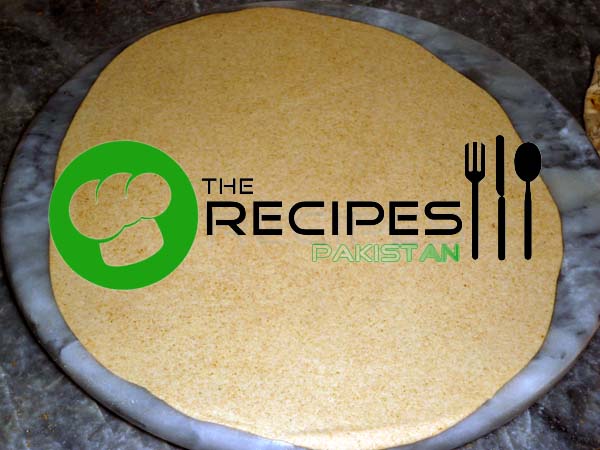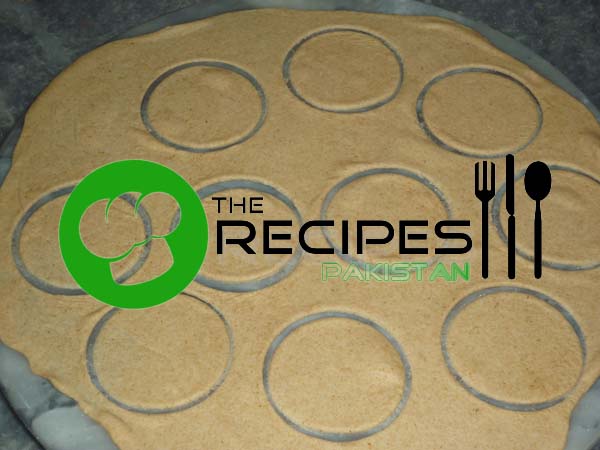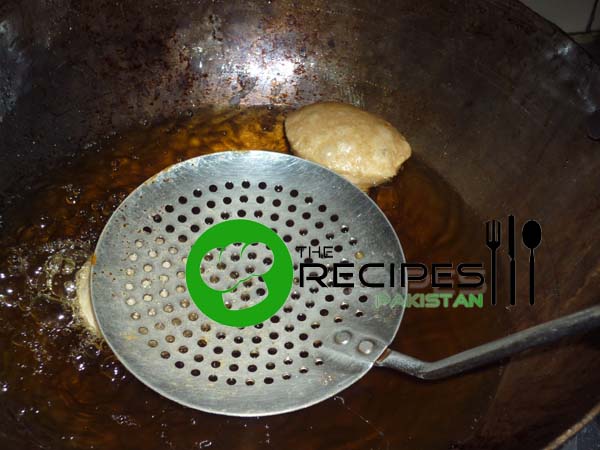 Ingredients
Chaki ka aata 1 cup
Salt ¼ tsp
Water for kneading
Instructions
Mix salt in flour and knead it with water.
Put the dough in a bowl and cover with a damp cloth for 2 hours.
Make small balls out of dough and roll at the working surface by dusting flour. Roll out very thin, even you can see the surface under the rolled dough.
Cut with a cookie cutter in your required size. Cover it again with a wet cloth.
Heat up oil in a wok. Keep the flame medium-high.
When the oil is heat up add one puri in it and press it with a frying spoon. It will puff up when you press, flip over the side, fry another side for a few minutes and remove from oil.
In the same way make all gol gappay.
Note: Cover the dough with a damp cloth even while rolling the puris.
After cutting puries when you fry them one by one, keep the other puries covered with a damp cloth, don't let them dry it. If the puries get dry they will not puff up.
Sweet Chutney
Ingredients
Tamarind (imli) pulp 1 cup
Jeggery/brown sugar ½ cup
Red chili powder 1 tsp
Crushed roasted cumin ½ tsp
Salt to taste
Instructions
In the cooking pan adds tamarind pulp, jaggery/brown sugar, red chili powder, cumin, and salt. Cover and cook until thick.
Red Chutney
Ingredients
Water 1 cup
Sugar ¼ cup
Dates 50 g (remove seeds)
Red chili powder 1 tsp
Crushed roasted cumin ½ tsp
Salt to taste
Red food color 1 pinch
Instructions
Cook all ingredients of red chutney until slightly thick.
Let cool it and grind it into a smooth paste.
Sour Water (Khata Pani)
Ingredients
Cold water 1 liter
Thick tamarind pulp 1 cup
Roasted cumin powder ½ tsp
Black salt (kala namak) ½ tsp
Red chili powder ½ tsp
Black pepper powder ½ tsp
Dry ginger powder ¼ tsp
Chaat masala 1 tsp
Salt to taste
Instructions
Mix all ingredients in water. Add ice if required.
Chana Chaat
Ingredients
Boiled chickpeas 1 cup
Boiled potato 2 medium (cubed)
Onion 1 small (sliced)
Tomato 1 small (diced) (optional)
Chaat masala ½ tsp
Tamarind pulp 4 tbsp
Yogurt ¼ cup
Instructions
Add chickpeas, potato, onion, tomato, chaat masala, tamarind pulp, and yogurt in a bowl and toss gently.
Serving
Arrange sweet chutney, red chutney, sour water, chana chaaat and gol gappy in a platter and serve.
Or make a hole in the center of gol gappay fill it with chana chaat, spoon sweet and red chutney and take with sour water.