Mayonnaise is widely used spread in burger, sandwich and salad. It is also a base of different sauces like tarter sauce, garlic sauce and Thousand Island dressing. It is easy to make and inexpensive at home. Try this one recipe for a delicious Mayonnaise / Mayo.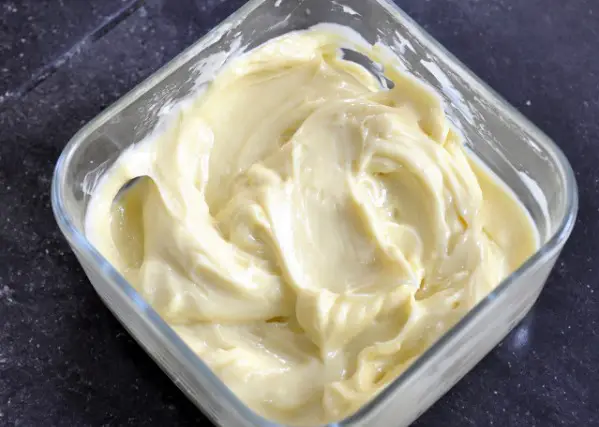 Ingredients
Egg 1
Mustard 1 tsp
Salt to taste
Sugar 1 tsp
Lemon juice/vinegar 2 tsp
Oil 1 cup
Method
Put all ingredients in a tall container. Using a hand blender, blend all the ingredients at high speed till it thickens like Mayo.
Slowly bring it up and mix well.
Mayonnaise is ready to use.