This is one of the simple and easy garnishing that you can make easily in short time and enhance beauty of your prepared dish. Learn how you can make cucumber fan.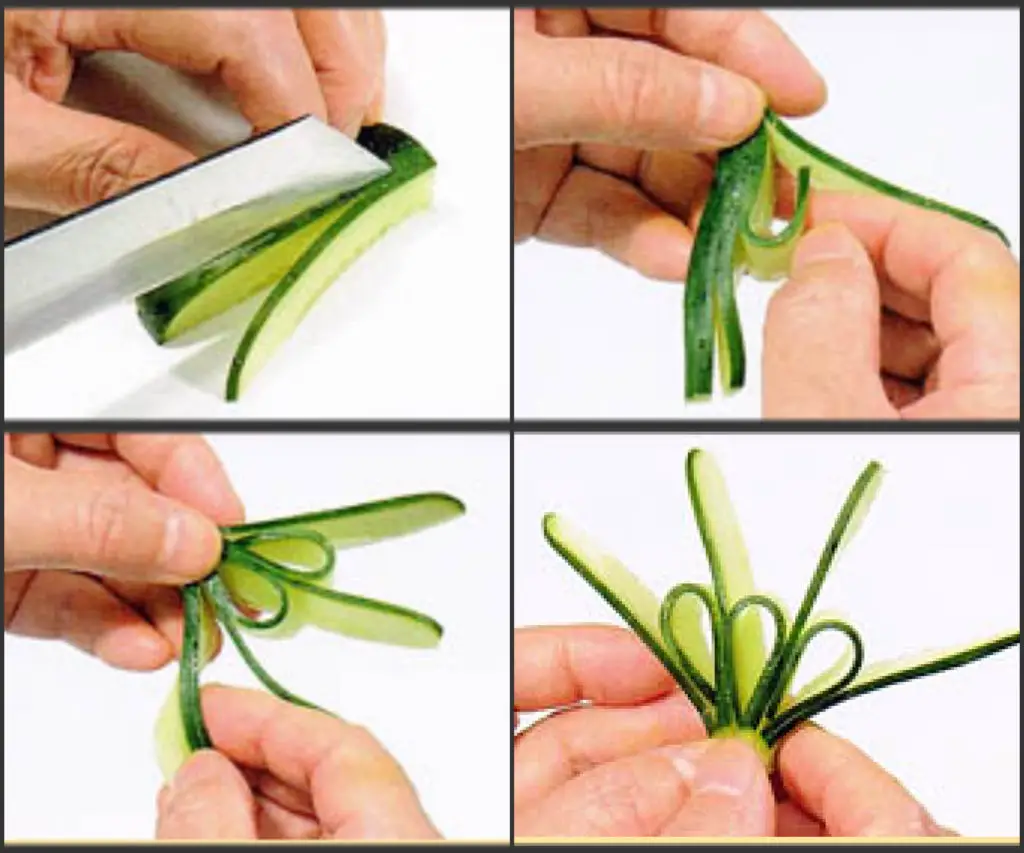 Cut a 2-inch (5cm) length from the top of a cucumber, about 1/2 inch (1.3cm) high and 1/2 inch (1.3cm) wide. Make 6 cuts and even widths (about 1/12 inch/ 2mm).
Fold in every other leaf to make loops.
Make 3 loops.
Remove the peel from the base of the Fan. Soak in water for 30 seconds.
Adopted from here