Egg halwa is one of the best sweet to eat in the winter season. A very easy recipe. I made it yesterday, you too must try it. Follow the pictures for a good understanding. You can also try another recipe of Anday Ka Halwa by Chef Zubaida Tariq.
Egg Halwa Step by Step Pictures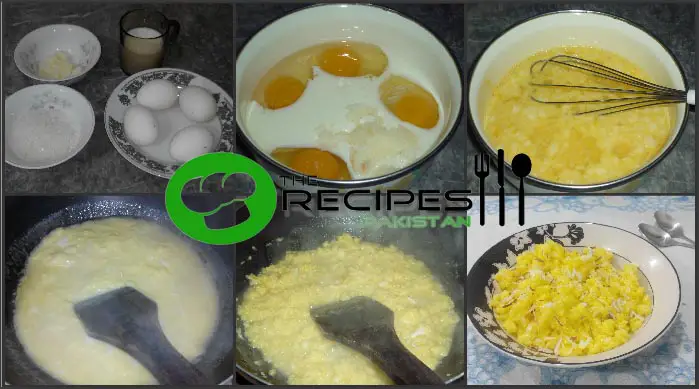 Author:
Prep time:
Cook time:
Total time: Serves: 3
Eggs 4
Sugar 5-6 tbsp
Desi ghee 2 tbsp
Milk 1/2 cup
Crushed almonds 2 tbsp
Instructions
Add eggs, sugar, desi ghee, and milk in a bowl.
Whisk all ingredients.
Pour in the cooking pan and cook on medium flame.
Cook until it gets dry and ghee separates.
Garnish with crushed almonds and serve.