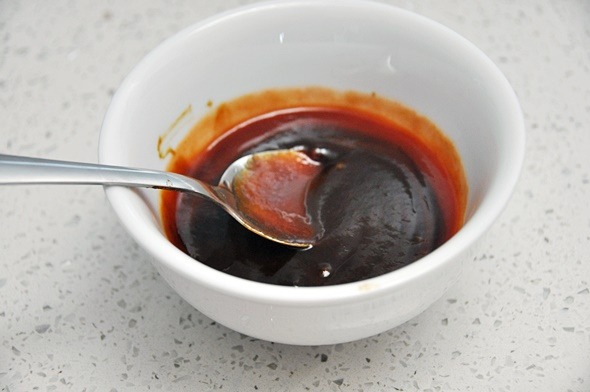 This is very easy recipe for making Hoisin Sauce with a great taste. The homemade Hoisin Sauce Recipe is much batter then in taste than the shop brought.
Hoisin Sauce Recipe
Ingredients
Soya sauce 4 tbsp
Peanut butter 2 tbsp
White vinegar 2 tsp

Sesame oil

2 tsp
Honey 1 tbsp
Garlic powder 1/8 tsp
Hot sauce 1 tsp
Black pepper powder 1/8 tsp
Method
Mix all ingredients until incorporate approximately 5-8 minutes.