May be some of you surprise after listen Khoya kabab name. Yes these are very delicious kabab with addition of khoya (solid milk). Let bring a passionate taste in your kitchen with Khoya kabab.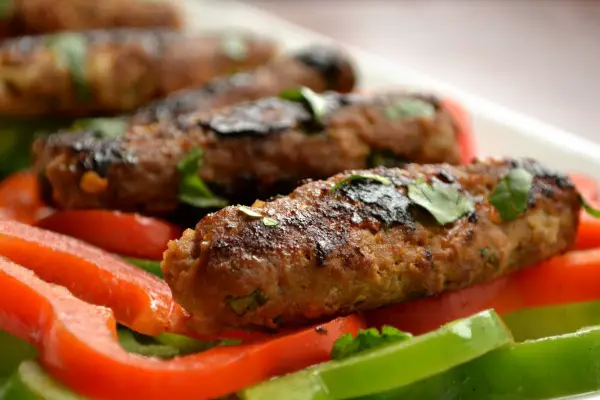 Ingredients
Mince ½ kg
Khoya ½ cup
Ginger garlic paste 1 tsp
Salt 1 tsp or to taste
Red chili powder ½ tsp
Crushed red chili 1 tsp
Dry coriander powder 1 tsp
Garam masala powder ½ tsp
Onion 1 (sliced)
Green chilies 2-4
Oil for fry
Method
Put all ingredients except khoya in chopper and chop.
Shift in a bowl and mix in khoya.
Make small balls out of mince mixture and thread on wooden skewers.
Heat oil in frying pan and shallow fry kabab until well cook.
Arrange kabab in a pot and smoke for a few minutes with coal to enhance flavor.
Garnish with tomato slice and onion rings and serve with tamarind chutney and naan.