If you like sweet and sour taste then Korean BBQ Chicken is a perfect recipe made with chicken breast. You can replace chicken breast with chicken wings. It tastes as delicious.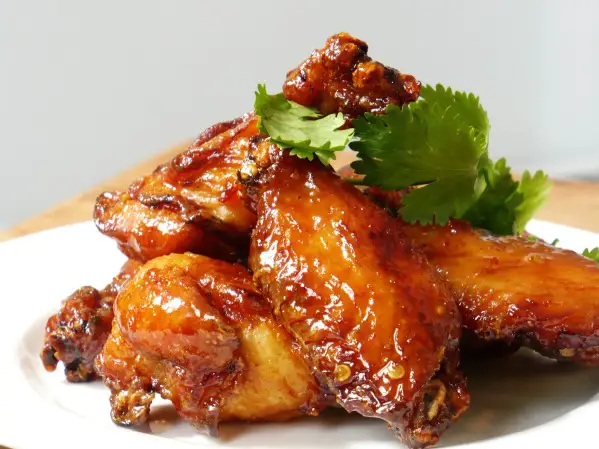 Ingredients
Chicken Breast  1
Chopped Ginger  2 tsp
Red Chili Paste 1 tbsp
Lemon Juice  tbsp
Salt   ½ tsp
Sesame Seeds 2 tbsp
Soya Sauce   3 tbsp
Honey 2 tsp
BBQ Sauce   4 tbsp
Carrot  1 (sliced)
Capsicum   1 (sliced)
Onion   1 (sliced)
Method
Marinade chicken breast with ginger, red chili paste, lemon juice and salt for 30 minutes.
Heat the grill pan, apply sesame oil and grill marinade chicken from both sides until chicken tender.
In small bowl mix soya sauce, honey and BBC sauce. Pour over chicken.
Fry carrot, capsicum and onion on grill pan and serve with chicken.