If you are looking a new recipe of rice rather then traditional biryani and palao than Lebanese Chicken Pulao would be a best selection for you. Must try combination of rice, chicken, currant with delicate aroma of lemon zest and parsley. A best recipe by Zarnak Sidhwa.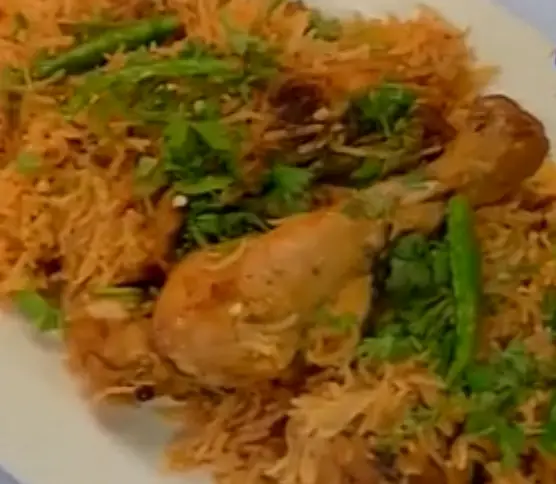 Ingredients
Chicken stock cubes 2
Olive oil 1/4 cup
Onions (halved, thinly sliced) 2
Rice 1-1/4 cups
Red lentils 1/4 cup
Ground cumin 2 tsp
Ground cinnamon 1/2 tsp
Zested lemon 1
Chicken 1 kg
Currants 2 tbsp
Lemon 1
Parsley leaves 1 cup
Method
Dissolve stock cubes in 2 cups water.
Heat 2 tbsp oil. Cook the onion until soft and starts to brown. Stir in rice, lentils, half the cumin, half the cinnamon and half the lemon zest for 1 minute.
Add chicken stock according to rice requirement (leave the remaining). Bring to boil. Cover. Reduce heat to low. Cook until rice is done.
Meanwhile, combine chicken and remaining cinnamon and cumin in a bowl. Season with salt and black pepper.
Heat remaining oil. Cook chicken for 3 minutes each side or until golden. Stir in the currants and remaining stock. Reduce heat to low. Cover and cook until chicken is cooked through. Add lemon juice and 3/4 cups parsley and mix gently.
Set rice in a serving platter, top with chicken, parsley and remaining lemon zest.