A scrumptious combination of green lentil, carrot and potato. Lentil and Vegetables Cutlets are a perfect snack to serve with tea or alone with ketchup.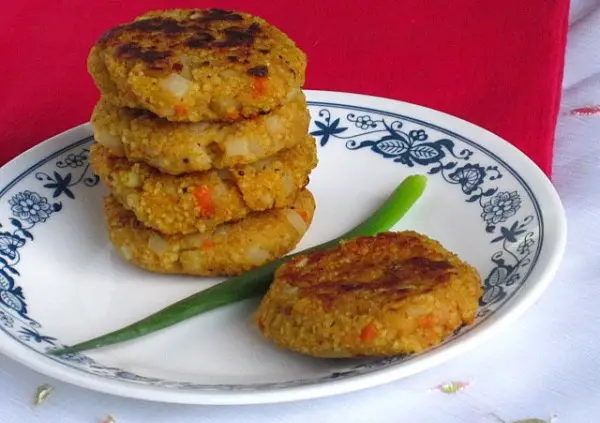 Ingredients
Carrot 1 (grated)
Green lentil 1 cup (soaked)
Turmeric ½ tsp
Red chili powder 1 tsp
Potato 2 medium (boiled)
Salt to taste
Green chilies 2-3
Mint ½ bunch (chopped)
Egg 1 (beaten)
Bread crumbs as required
Oil for shallow fry
Method
Stir fry carrot in pan until carrot water dries. Shift in plate and allow to cool.
Boil lentil, when water starts boiling add turmeric and red chili. Cook until lentil soft but grains look separate.
Add lentil in potato and mash both. Now add carrot, salt, green chilies, and mint.
Make cutlets in your required shape, dip in egg and coat with bread crumbs.
Shallow fry from both sides till golden brown.