Liquid Fruit Salad is a variation in salad and it has a tremendous taste. Add your favorite fruits or seasonal fruits in it. In your next get together serve Liquid Fruit Salad to your guests.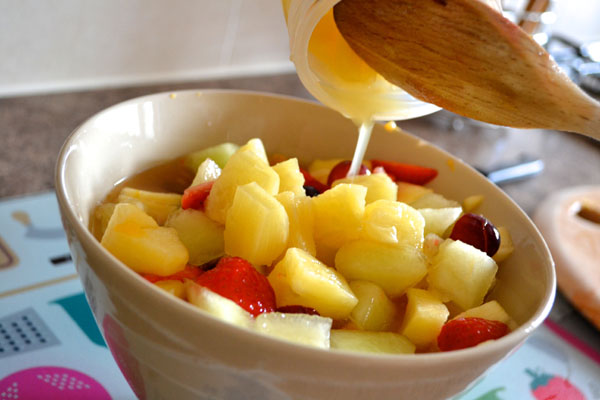 Ingredients
Strawberry 2-3 (bits size)
Peach 1/2 (Cubed)
Mango 5 cubes
Pineapple chunks 1/4 cup
Few mint leaves
Pineapple juice 1/2 cup
Crushed ice
Lemon juice 1/2 tsp
Method
Put strawberry, peach, mango, pineapple and the mint in the glass.
Put some crushed ice.
Pour the pineapple juice and lemon juice. Stir.
Top with some more crushed ice. Serve!