Learn how to make Mayo Garlic Sauce with this easy method.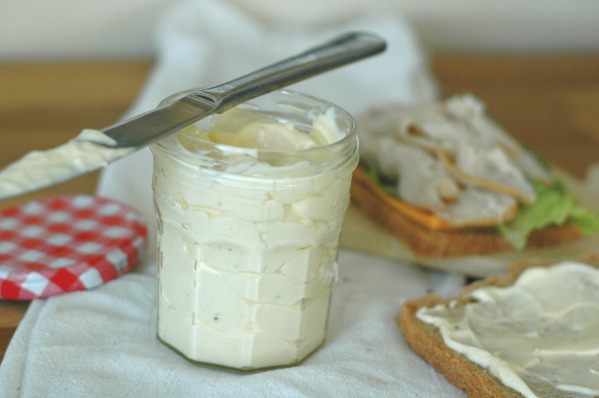 Ingredients
Egg 1
Mustard 1 tsp
Salt to taste
Sugar 1 tsp
Lemon juice/vinegar 2 tsp
Garlic paste 1 tsp
Oil 1 cup
Method
Put all ingredients in a tall container. Using a hand blender, blend all the ingredients at high speed till it thickens like Mayo.(Or blend in a blender until thick)
Leave for a few hours to infuse the flavours and then use.