Enhance your Pasanda curry flavor by adding homemade Pasanday Masala spice mix.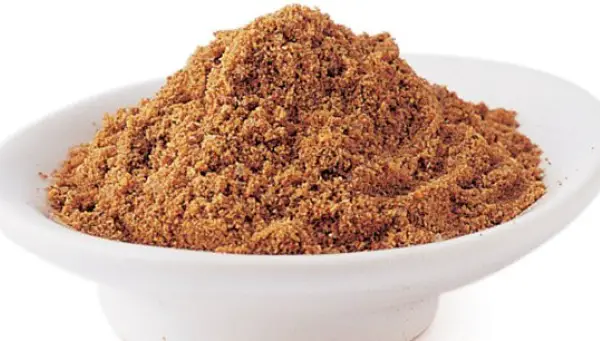 Pasanday Masala Powder
Ingredients
Cumin seeds 50 g
Crushed coconut 50 g
Poppy seeds 50 g
Cardamom 6
Cinnamon 1 piece
Turmeric 1 tsp
Salt 1 tsp
Fennel seeds 1 tbsp
Whole black pepper 1 tbsp
Nutmeg / Mace ½ tsp
Citric acid (Tartary) ½ tsp
Red chili red 2 tbsp
Method
Dry roast fennel seeds, cumin seeds, crushed coconut, poppy seeds, nutmeg and mace,
cardamom, whole black pepper.
Remove from heat and add red chili powder, turmeric, salt,  tartary. Mix well.
Pour into bottle.
Use 1 tbsp of this masala in ½ kg pasanday.