Sunday Smoothie is a healthy and great smoothie with taste of banana, strawberry and ice cream. Perfect for any dinner party. If you don't have frozen strawberry then use fresh and add ice for chilling.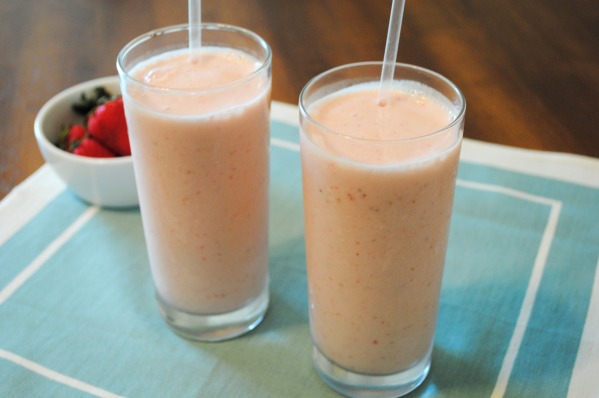 Ingredients
Banana 1 (broken)
Yogurt 1 cup
Milk 1 1/2 cups
Frozen strawberry 1 cup (sliced)

Vanilla ice-cream 4 scoops

Cherries for garnish

Method
Put ingredients in blender and blend until smooth.
Pour smoothie in glass and garnish with cherry. Serve.