A mouthwatering recipe of Tandoori Masala Chicken is here for you. Perfect for weekend and special dinner.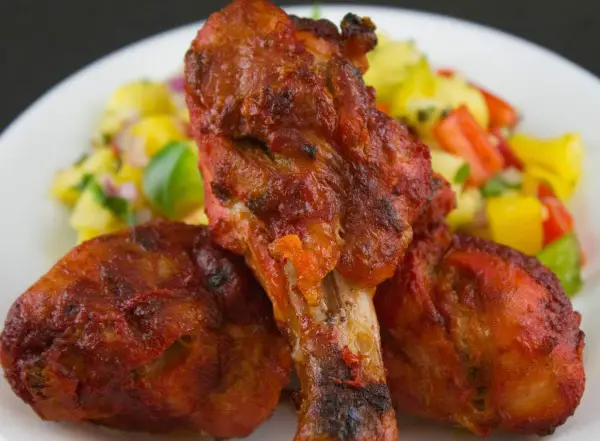 Ingredients
Chicken 1 kg (4 pieces)
Coriander powder 1 tsp

Roasted and crushed cumin 1 tsp

Salt 1 tsp heaped

Chili powder 1 ½ tsp

Allspice 1 tsp

Lemon juice 2 tbsp

Vinegar 1 tbsp

Yogurt 4 tbsp

Orange color pinch

Raw Onion ground 2 tbsp

Ginger garlic 1 tbsp

Oil ¼ cup

Method

Make slits on chicken pieces, mix all the above in bowl, marinate chicken in this for 2 hours.

Bake in a preheated oven 180 degree C for 40 minutes, 20 minutes on each sides.

Give smoke of coal, serve with onion rings, tomato slices and lemon wedges.