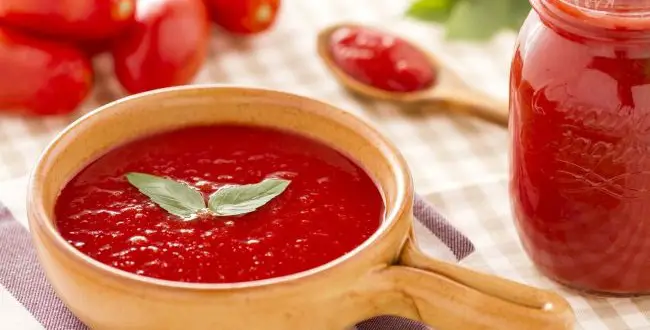 Many recipes call for Tomato Puree. It is expensive if we bought it from the shop. This is really easy to make then why not make it at home? You do not need any other ingredients for making it except tomatoes.
Homemade Tomato Puree Recipe in English
Check out the easy recipe for tomato puree in English and Urdu
Wash the tomatoes and boil them.
Remove the skin and deseed tomatoes then blend in a puree.
Otherwise, the first blend to tomatoes then removes seeds with a strainer.
Shift in a cooking pan and cook until thick. Stir to avoid sticking with the pan.
Allow to cool and shift in a bottle.
If you want to freeze puree then spoon puree in an ice cube tray and freeze. Use it when you want.
Tomato Puree Recipe in Urdu