I just found this recipe in this blog so I would like to share it with you. Cheesy Twisted garlic bread is a great snack or appetizer.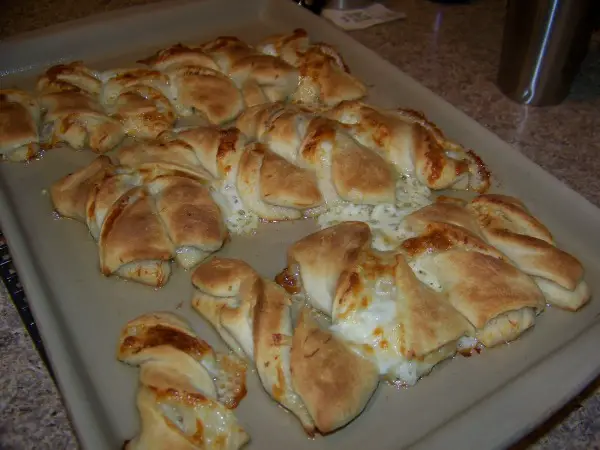 Twisted Garlic Cheese Bread Recipe
Ingredients
Butter 1/4 cup (melted)
Garlic 1 clove (minced)
Mozzarella cheese 1 cup (grated)
Parmesan cheese 1/4 cup (grated)
Italian seasoning 1 tsp
Method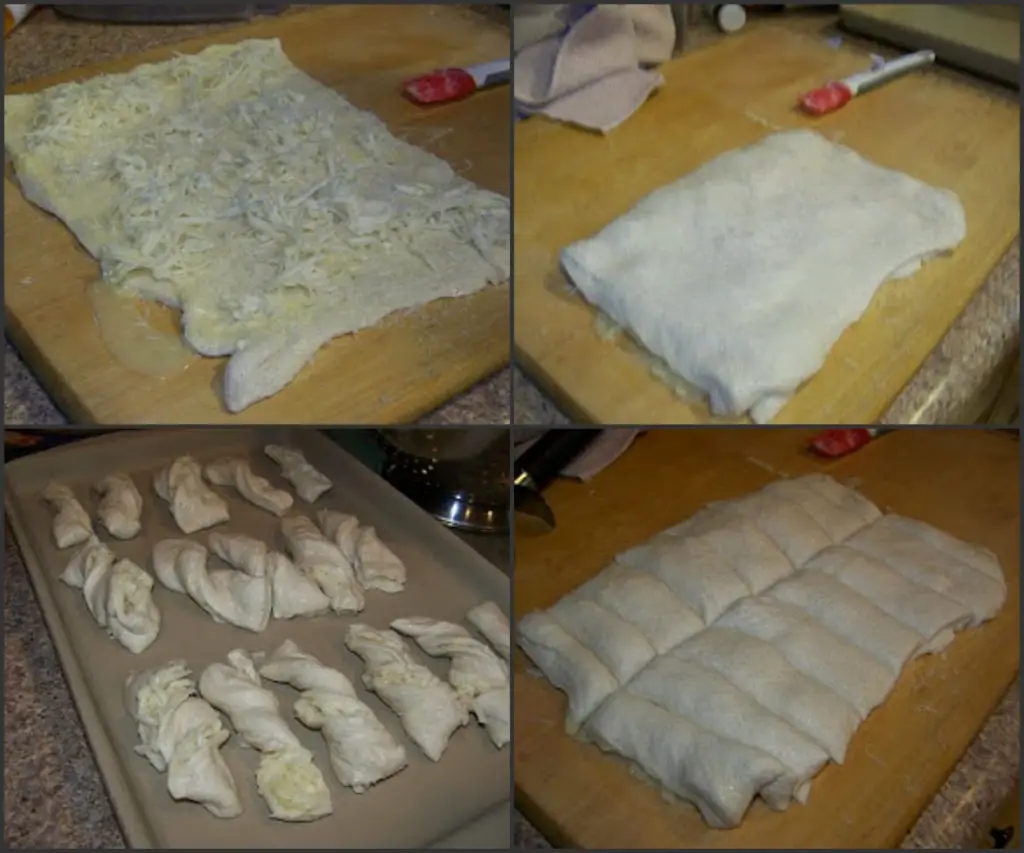 Preheat oven to 425⁰F.
Roll pizza dough onto cutting board.
In a small bowl combine melted butter and garlic. Spread butter and garlic mixture over pizza dough.
Sprinkle cheeses and Italian seasoning over half of the dough.
Fold other half over the cheese half.
Cut into small rectangles, carefully twist each rectangle and place on a baking sheet spacing about 2 inches apart.
Bake 9 to 13 minutes or until a golden brown.