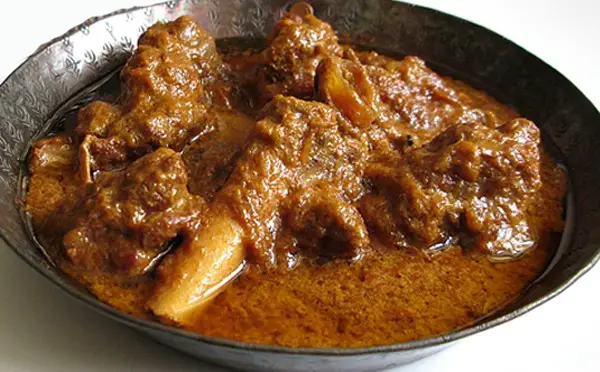 Let's explore a degi taste of food in your home now.
This traditional Korma dish holds a special place in Pakistani cuisine, known for its rich, aromatic flavors and tender morsels of succulent mutton.
The art of preparing Degi Mutton Korma has been passed down through generations, and we're excited to share the secrets and techniques with you.
Whether you're a seasoned chef or a novice cook, our step-by-step instructions will guide you through the process, ensuring you achieve the authentic taste and texture of Degi Mutton Korma.
Impress your family and friends with this delightful dish during special gatherings or simply treat yourself to a memorable feast.
Degi Mutton Korma
Ingredients
Mutton 750 g
Onion 3 (sliced)
Ghee 1 cup
Cloves 5-6
Green cardamom 5-6
Ginger, garlic paste 2 tbsp
Red chili powder 1 tbsp
Degi mirch 1 tsp
Coriander powder 2 tbsp
Salt to taste
Yogurt 1 cup
Green chilies 5-6 (sliced)
Black cardamom powder ½ tsp
Nut mug powder ½ tsp
Garam Masala powder 1 tsp
Ginger 1 tsp (Julian)
Kewra water 1 tsp
Instructions
Heat oil in a pan and golden brown onion. Remove the onion from oil and crush it. Keep it aside.
Add cloves, green cardamom and ginger garlic paste in oil along with mutton. Cook it for 8-10 minutes.
Combine red chili powder, degi mirch, coriander powder, and salt with a little water. Add this mixture in meat and cook for 6 minutes.
Now add sufficient water, cover, and cook until meat tender.
Now add yogurt and cook on medium-high flame.
Add crushed onion, green chilies, green cardamom, garam masala powder, nut mug powder, ginger, and kewra water.
Simmer for 5 minutes and serve with naan or roti.