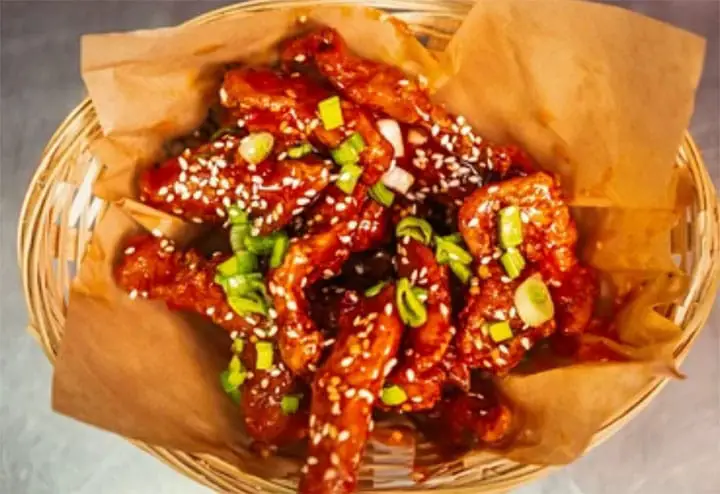 You aren't a true desi unless you love spicy food. But with the evolution of culinary skills, some desi food isn't served everywhere abundantly.
To still feed your spice craving, try these spicy chicken strips that will look western cuisine but taste properly desi.
Also Try: Chicken Poppers
Spicy Chicken Strips
Ingredients
Chicken strips 1 kg
Butter 50 gms
Oil 2 tbsp
Ginger garlic paste 2 tsp
Garam masala powder ½ tsp
Brown sugar 1 tsp
Black pepper 1tsp (crushed)
Salt ½ tsp
Red chili 2 tsp (crushed)
Tomato ketchup 1 cup
Soy sauce 2 tbsp
Vinegar 1 tbsp
Green chilies 4 (sliced)
Instructions
Heat oil and butter.
Now add ginger garlic paste when it's aromatic, add chicken strips and fry.
When chicken water dries, add ½ water and cover it.
Now add garam masala powder, brown sugar, black pepper, salt, red chili, tomato ketchup, soy sauce, and vinegar.
Cook for 2 minutes and removes from the stove.
In the end, sprinkle green chilies and serve.