Caramel Almonds Cake is a famous Scandinavian cake. An unusual and impressive cake topped with caramel almonds. Treat your family with this delicious cake at special occasion when you want some different flavor and taste of cake.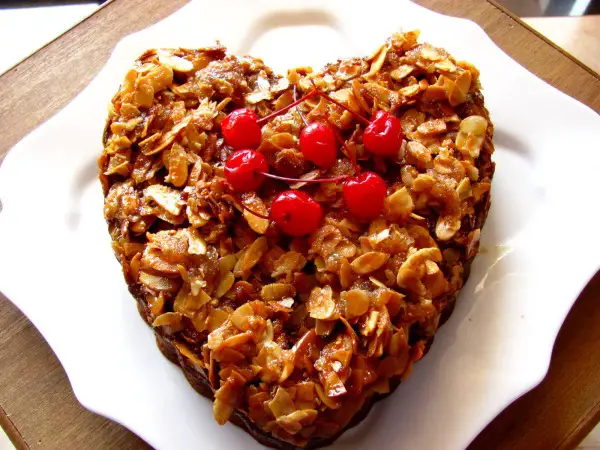 Ingredients
Flour 5 ounces heaped

Baking powder 1 tsp


Baking soda pinch

Butter 4 ounces
Caster sugar 6 ounces


Eggs 2

Caramel essence few drops

Butter milk ½ cup
Ingredients for Caramel Almonds Topping
Sugar ¾ cup

Cream 1/3 cup

Salt pinch

Butter 1 tbsp heaped

Caramel essence few drops


Almonds toasted ¾ cup
Method

Preheat oven to 180 C. Grease a 8 inch cake pan,

Sieve together flour, baking powder and soda.

Beat butter and sugar till creamy, add eggs one at a time, beat well add essence, fold in flour with butter milk, alternating both,

Bake for 30 minutes on 180 degrees. Cool on wire rack.

Method for Topping

Caramelize sugar add cream then add salt, butter and essence, fold in chopped roasted almonds, pour over cake.

Let set it and serve.