Want Chicken Tikka easy recipe? This is one of easy and delicious recipe by Chef Zakir.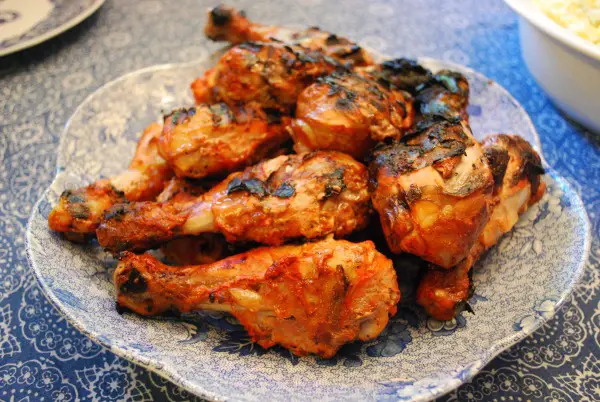 Ingredients
Chicken breast 1 (large cubed)
Chicken drumsticks 2
Yogurt 3 tbsp
Turmeric 1/2 tsp
Red chili powder 2 tbsp
Cumin powder 1/2 tsp
Salt to taste
Ginger, garlic paste 2 tbsp
Oil 3 tbsp
Method
Remove fats from chicken, wash and apply cuts on chicken.
Mix all spices with yogurt in a bowl (except oil) and coat all masala on chicken pieces. Marinate for half hour.
Thread chicken pieces on skewer in length and grill and cook this while turning.
Add oil in remaining masala and mix.
After turning from both sides now apply oily masala in chicken cuts which are opened.
Grill again.
Garnish with green chili, lemon and serve hot.