Now this is no more difficult to prepare tasty burger at the home. You can do this easily if you have the right recipe. Let enjoy an exciting spicy chicken burger with an authentic recipe by Zarnak Sidhwa.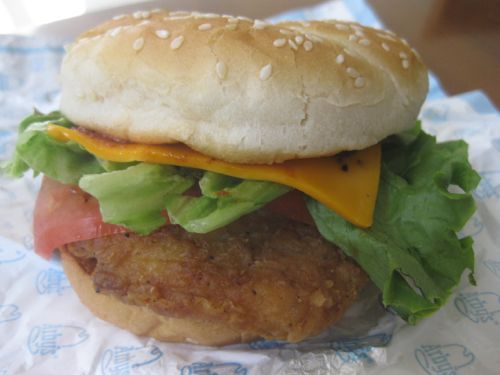 Ingredients
Chicken mince 200 grams
Finely chopped onions 2 medium
Finely chopped green chillies 2
Crushed black peppercorns 1/4 tsp
Garam masala powder 1 tsp
Red chilli powder 1/2 tsp
Finely chopped ginger 1 inch
Soya sauce 1-1/2 tbsp
Salt to taste
Red chilli sauce 3-1/2 tbsp
Mayonnaise 5 tbsp
Egg 1
Chopped coriander leaves 2 tbsp
Large onion (cut into round slices) 1
Oil 2-3 tbsp
Burger buns 4
Butter 2 tbsp
Iceberg lettuce a few
Cheese slices 4
Method
Mix chicken mince in a bowl with chopped onions, green chillies, crushed black peppercorns, garam masala powder, red chilli powder, ginger, soya sauce, salt, 1½ tbsp-s red chilli sauce, 1 tbsp mayonnaise.
Add egg and coriander leaves and mix well. Refrigerate for 10 minutes.
Heat oil. Divide chicken patty mixture into equal portions, and shape each portion into a round patty. Place the patties in the pan and shallow fry, turning sides, till evenly golden on both the sides.
Place onion rings in the pan and sauté. Add 1 tsp soya sauce and the remaining red chilli sauce to the onion rings and sauté for 1-2 minutes or till the onion rings become a light golden.
Slice the buns horizontally into halves. Apply butter and place in the same pan. Toast till light golden. Place a few shredded lettuce leaves on the base half of each bun, and place a chicken patty on it.
Arrange sautéed onions on the patty. Top it with a cheese slice and 1 tbsp mayonnaise. Cover with the other half bun. Serve immediately.