A simple chicken sandwich calls for the chicken breast, mayonnaise, cream and seasoning. A very tasty and easy sandwich for your snack time.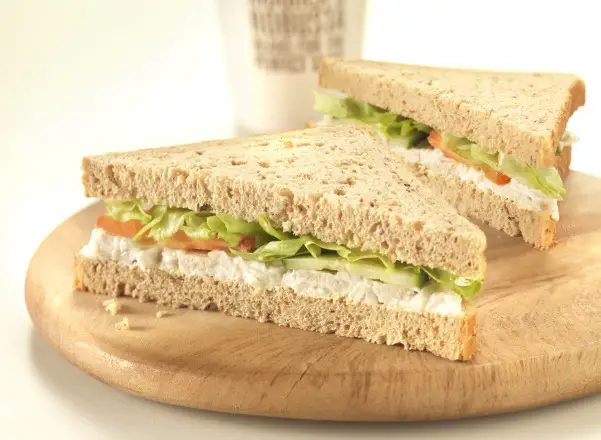 Ingredients
Chicken breast 300 g (boiled)
Bread 6-8 slices (removed crust)
Mayonnaise ½ cup
Cream 2 tbsp
Crushed black pepper 1 tsp
Salt to taste
Iceberg 1
Tomato and cucumber for garnish
Method
Julian cut boiled chicken breast.
Put in bowl and stir with mayonnaise, cream, paper and salt.
Thinly slice cucumber and tomato.
Place iceberg leaf on bread, then put chicken filling, cucumber and tomato slices.
Top with other bread slice. Cut into half and serve.