Fried Chicken Aloo is an easy and simple recipe that can be made in short time. Fried potatoes give a unique taste when add in chicken. A must try recipe for a quick lunch or breakfast even it goes great in Ramadan sehar time with roti or paratha.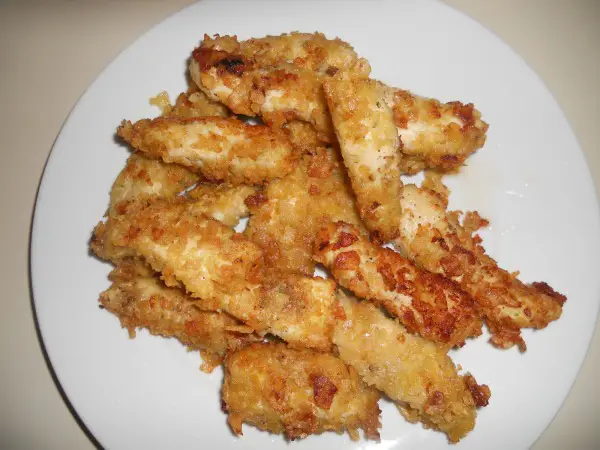 Ingredients
Potatoes ½ kg (cubed)
Oil 1/4 cup
Boneless Chicken ½ kg
Ginger Garlic Paste 2 tsp
Paprika Powder 1 tsp
Coriander Powder 1 tsp
Cumin Powder 1 tsp
Red Chili ½ tsp
Turmeric ½ tsp
Salt to taste
Red Food Color a pinch
Egg White 1
Corn Flour 4 tbsp
Lemon Juice 2 tbsp
Green Coriander as required
Chaat Masala as required
Method
Fry potato in hot oil.
Marinade boneless chicken with ginger garlic paste, paprika, coriander powder, cumin, red chili, turmeric, salt and with red food color for 1/2 an hour.
Dip chicken pieces in egg white then coat with corn flour.
Heat up remaining oil in pan and fry chicken pieces then add in potatoes and simmer it for 10 minutes.
Add in lemon juice, coriander leaves and chaat masala. serve hot.