Use your leftover chicken for making a new omelet taste. Chicken Omelet is even more delicious than the simple omelet 😀 I have added crushed red chili because I like it's taste and without any doubt it creates a tremendous taste in omelet. Must try it to make your meal delicious!
Chicken Omelet also goes great in Ramadan, sehari time with paratha or roti.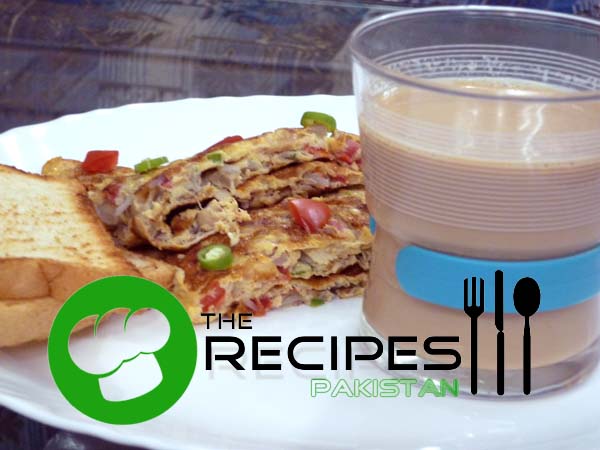 Ingredients
Eggs 2
Cooked chicken or leftover chicken ¼ cup or as desired
Salt to taste
Crushed red chili ½ tsp
Red chili powder ½ tsp
Onion 1 medium (thinly sliced)
Tomato 1 medium (cubed)
Green chili 2-3 (chopped)
Green coriander bunch a few (chopped)
Oil 2 tbsp
Method
Beat the eggs then add all ingredients except oil and mix.
Heat oil on frying pan or on griddle, pour egg mixture.
When cooked from one side carefully flip to other. Cook nicely from both sides.
Serve hot with bread or paratha.